5 Assisted Living Myths Busted
Many adverse myths have been built around assisted living homes. However, these are untrue and may prevent people from going to communities, where they can get the care they need and deserve. So, let's bust some of these unhelpful myths. 
1.You'll Lose Your Independence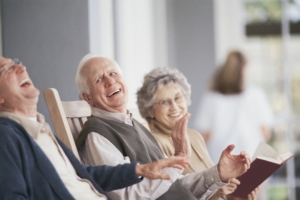 It's common for people to think that when you move to an assisted living home, you'll sit around your home all day. However, sitting around isn't the case. Teams put in much effort to make sure that you live a healthy life by providing you with lots of stimulating and engaging activities. Some of the activities we provide here at Desert Gardens Assisted Living include; painting, chair yoga, pet zoo visits, reading, music performances and having great discussions with friends and caregivers. We also have an on-site beautician and podiatrist available, when requested.
 2. The Food Isn't Tasty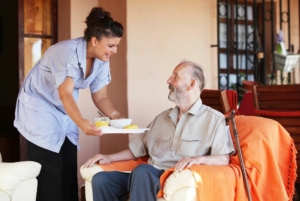 There's a common misconception that assisted living homes have terrible food. The complete opposite is correct; our food is fantastic and the menu changes weekly. Not only is it tasty, we strive to provide nutritious meals. We offer three meals a day, served either in the dining room, patio or your private suite, whichever is more comfortable for you. We also provide snacks throughout the day. We will also cater to any dietary needs that you may have. All of our food is purchased fresh, and we stay away from frozen fruits and veggies. Everyone loves a quality home-cooked meal.
3. Not Enough Care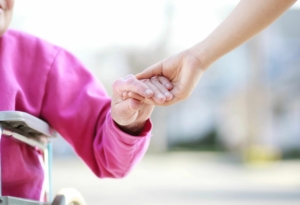 Another common myth is that assisted living homes won't offer you the support that you need. As you age, you will require more care and many people worry that they won't get the help they need. However, this isn't the case. We offer a 5:1 ratio of residents to caregivers, ensuring that you get the personalized care you need, when you need it. Also, our staff is fully certified, and we offer 24/7 care. Our quality, boutique care is what we take most pride in.
4. You'll Be Separated from Your Family and Friends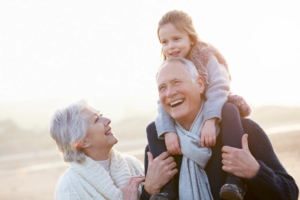 People also often believe that when they move to an assisted living home, they will be separated from their friends and family.
Nevertheless, nothing could be further from the truth. At Desert Gardens, we have an open door policy to make it as easy as possible for you to have visitors.  We also have birthday and holiday celebrations, where your family is encouraged to attend. Family members are encouraged and always welcome to visit and join in  on activities.
5. Assisted Living Homes Are Small and Ugly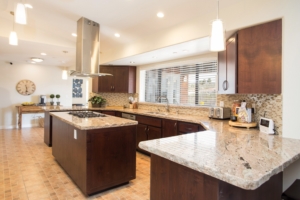 Many people believe that assisted living homes are small, smelly and ugly.
However, this certainly isn't the case at Desert Gardens. We provide a comfortable, luxury home and offer both furnished and unfurnished residences. We have a beautiful covered patio where you can enjoy the sunset and mountain views. Our yard is secured, yet open and airy.
We also offer either private or semi-private suites. Every suite is provided with a large, flat screen TV, high-speed internet, non-slip floors that are wheel chair and walker friendly, and most of our suites boast gorgeous views. Finally, our wonderful staff works around the clock to ensure the safety and well-being of our residents. We are confident that if you visit our home, you will be astounded at the quality that we offer.
It's common for many people to be nervous, especially if they are considering a new living environment. Many people believe the myths that surround assisted living. Hopefully, you now know the truth about some of the myths that surround assisted living, and we gave you a little glimpse of Desert Gardens.
We want to create the best possible experience for our residents and are always looking for new things we can improve. So, contact us today and find out more information about the Desert Gardens experience.
Curious, what are some of the things you would look for in an assisted living home for yourself or a loved one?